Tag Archives: industry
20 Jan
The Brewers Association has released a preliminary count of the number of active breweries in operation in the United States at the end of 2011.  The rough count shows a clear increase in active breweries from 1,675 in 2010 to 1,949 in 2011, an incredible 16% increase.  The BA also tracks the number of "breweries in planning", a snapshot of breweries likely to open in 2012 which jumped to a record 915, meaning we can expect 600-700 new breweries to open in 2012, or in other words, 2 new breweries every day.  Follow the link below to the Brewers Association where they explain what the numbers are and where they came from.  And keep drinking craft beer.
10 Jan
Both Anheuser Busch and Miller Coors saw overall shipments fall in 2011 by 2.9 percent and 3 percent respectively by estimates of Beer Marketers Insights.  Sales for Budweiser, the number one selling beer in America, declined by 4.6% continuing it's slump of a 30% decline since 2005.  Overall beer production in the United States is up however thanks to the craft beer industry which saw a 15% increase in sales in the first half of 2011 and is expected to continue this growth into the future.  Anheuser Busch is shifting its focus overseas to help bolster their lackluster performance in the United States.
6 Jan
The Craft of Stone Brewing Co.: Liquid Lore, Epic Recipes, and Unabashed Arrogance written by Stone founders Greg Koch and Steve Wagner with Randy Clemens offers the beer lover an in depth, behind the scenes, look at how Stone Brewing got their start and the attitude it takes to become a powerhouse in the craft beer world.  This image heavy tome is beautifully laid out and includes the history of the brewery, the beers, Stone's famous World Bistro and Gardens, and the craft beer scene in America and Europe. Recipes from the bistro and scaled homebrew recipes of some of Stone's most famous beers make this book more than a one time read.
Learn more about Stone and their book here: http://www.stonebrew.com/book/
Pick up the book at your favorite online bookstore or click here.
5 Jan
Beer People from Alan Torres on Vimeo.
An interesting look at the culture of beer in Michigan, showcasing the people who created and continue to shape it.  Beer People is available in full-length from Vimeo and is definitely worth the 20 minute runtime.  The video clearly shows why the craft beer industry is growing and why that's a good thing through interviews with brewmasters, homebrewers, hop farmers, and bar owners.  Only available for a limited time.
3 Jan
Though it may seem obvious, it's nice to see some credible proof that the craft beer industry is alive and growing.  Colorado State University released a report detailing the impact of breweries on their local economies.  Needless to say, the results are favorable, and may be the reason Colorado's Governor John Hickenlooper calls North Colorado "The Napa Valley of Beer".  Follow the link below to the original article by the Reporter Herald.
30 Dec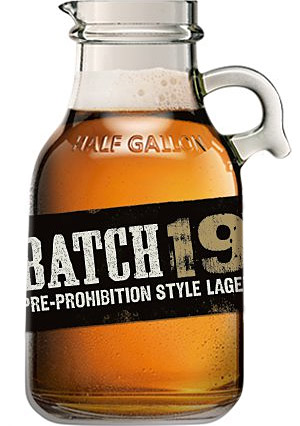 With the craft beer industry steadily making a name for itself in the US, it's clear that the days of light, flavorless American Lagers are being replaced by an era that provides an array of options that might complement a meal or provide a topic of olfactory conversation.  The execs at the big 3 (Bud, Miller, Coors) aren't ignorant of this fact however and are scrambling to find ways to stay viable in a world where Bud Light is no longer the go-to beer for the latest generation of beer drinkers.  Batch 19 is Coors' attempt to provide a "craft" beer to compete with the likes of Stone or Dogfish Head.  Received with mediocre reviews, the new lager does boast a malty presence with a slightly hoppy finish but it seems to fall short in terms of the overall experience.  Available in select cities, though we recommend sticking with a true craft brew.
18 Dec
Flying Dog is a great example for gauging the craft beer industry's success and potential in its relative infancy.  An announcement in June by the brewery to shrink distribution costs left 13 states without Flying Dog's beer and seemed to be a sign that the company was struggling to remain profitable.  The change paid off however and Flying Dog is up 25% in 2011 with a majority of that increase coming from areas local to the brewery (Washington D.C. and mid-Atlantic territories).  Now, for 2012, Flying Dog will be distributing new metal packaging for its beers; that's right, cans.  The first brew to be canned will be the Underdog Pale Ale but Flying Dog has plans to can their other brews, including some of their 12 new releases scheduled for next year.  It's exciting to see the craft beer industry thriving and evolving.  Cheers Flying Dog!  Follow the link below to see the full article on BrewBound.
http://www.brewbound.com/news/flying-dog-has-big-plans-for-2012